Written by
Vignesh Ragupathy
on
Bike trip to Goa
Someone once said "Happiness is a path, not a destination" and I know its very true when i started to travel in bike.I have plans to visit many places in bike for this year and then one of my friend called and we both decided to go Goa for a bike trip. We are 3 person in two bike, a Royal enfield and a Yamaha Fz. We don't have much plans to do in Goa, only thing we wanted is to go there in a bike.
It was really a very long trip, we never expected it will take this long(almost 19 hours). We started at 8:30AM in Bangalore, that was off course a biggest mistake.It was very high traffic and it took more than 3 hours to cross Bangalore. Second after reaching Hubali-Dharwad we tried a shortcut which goes via the forest area and not the NH road. We took too many breaks,almost every 100KM. The climate is very hot and too cold after entering the forest at night .It also happened that one of our bike headlight got fuse, so we should travel inside forest for around 60 Km with only one light . It was a horrible experience, there are no street lights and no signs of human anywhere.We started going inside the forest at 11:30PM. In many places there was no signal and we are not able to use GPS for navigation . We used the downloaded offline maps to navigate for some distance. We also lost and traveled some 20Km in wrong direction because of this. Do not use the forest road after 11PM, It is very risky and you won't find anyone to help you there. There is no shops and you can't halt anywhere between,Its pitch black everywhere.
One of the bike fuel also got empty but at that time we almost reached Goa. Some of them are ready to help us for getting fuel but we transferred the fuel from my bike and used it . Finally we reached the room at 5AM in morning. We don't know the flat that we booked won't allow check in before 8am in morning. It's one of the stupidest thing i heard. There is no key available for the flat, as the owner is staying away from the apartment. After sometime, finally he agreed to arrange a temporary room in a nearby hotel. We stayed there until 10am and then shifted to the flat. We all were very tired and slept until 3PM. That day we don't have much plans. We did little purchasing and slept again.
Next day it was Sunday. We woke up early morning and went to the Calangute Beach. Many water sports event happening there. We tried Parasailing and Speed boat . It was 900 rupees for the Parasailing and 700 rupees for speed boat,They will allow you to jump into the water and swim there for another 5 min by paying extra 300 rupees. We did temporary tattoos. Then we went Fort Aguada, its lighthouse and took some photos.
Round trip distance : 1350 km
Time taken from Bangalore to Goa : 19 hours
Time taken from Goa to Bangalore : 15 hours
Below are some of the pictures and videos from my bike trip to Goa. We are not a professional photographer 🙂
Our team(Bangalore) :
On the way to Goa :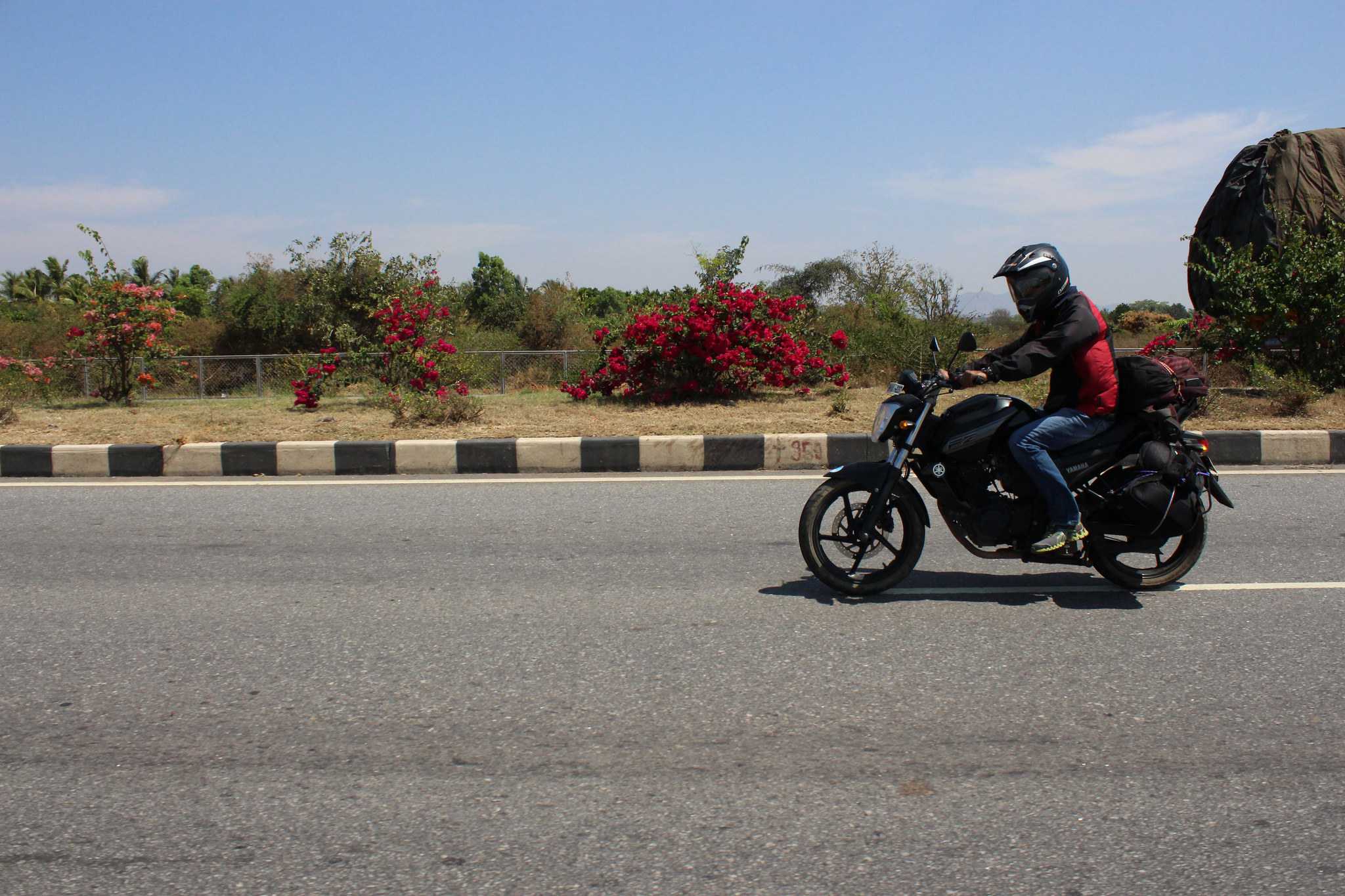 Speed boating in beach
Superman Tshirt
Our trip map :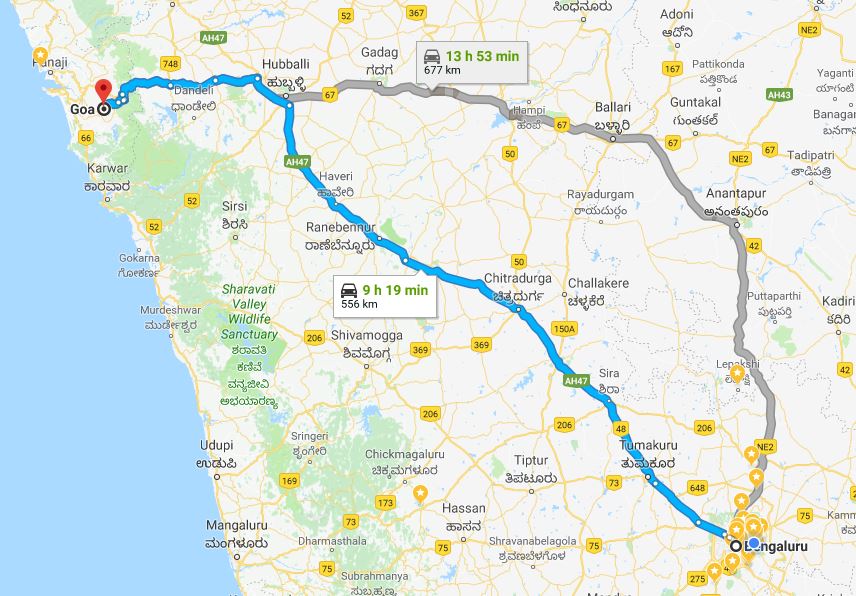 Parasailing in Goa beach :