Written by
Vignesh Ragupathy
on
Kubernetes on Ubuntu 18.04 - Master and Dashboard setup
This post i am going to show how to install Kubernetes, configure Master node and enable Kubernetes dashboard in Ubuntu 18.04 LTS. I also tried to show the  video demo explaining the entire configuration in the end of this post, This is my first video demo!!!
This post has been updated for kubernetes version 1.18
Setup
I am using the Virtualbox(running in Ubuntu 18.04 physical machine) for this entire setup . The physical machine is Dell inspiron laptop with 12GB RAM , Intel® Core™ i7-6500U CPU @ 2.50GHz × 4 and 512GB SSD hardisk.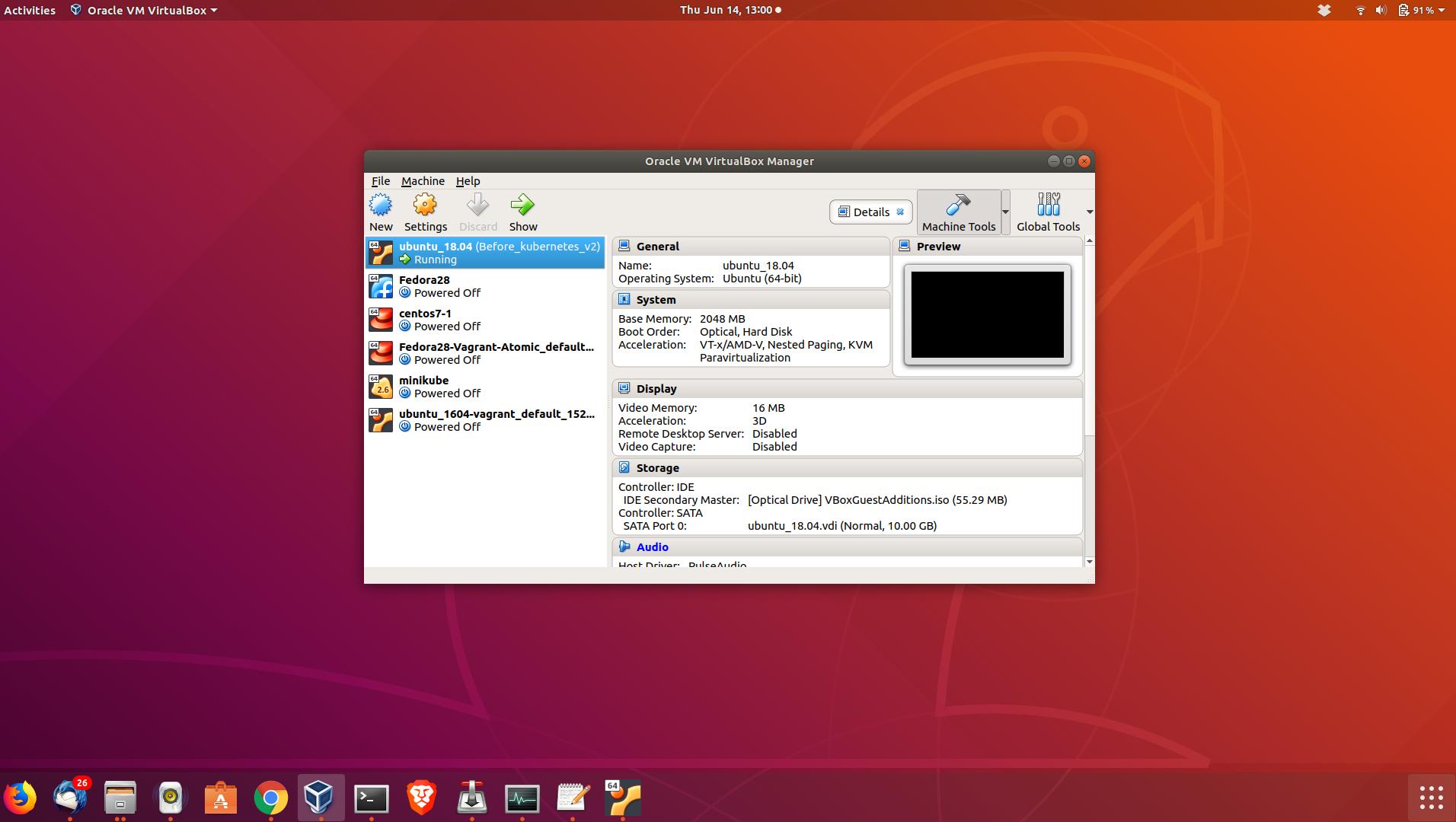 Configuration
First install docker, it is provided by the default ubuntu 18.04 repository.
Enable docker to auto start during reboot
Download the gpg key for kubernetes installation and add to ubuntu
Now add the Google's kubernetes repository
Install kubeadm
If you want to disable the swap permanantly, edit /etc/fstab and comment the swap filesystem line. Kubernetes will not start if swap is enabled.
My IP address of the VM is 10.0.0.1 which i am going to advertise  as apiserver and 40.168.0.0/16 is the newtwork for pod communication
Take a note of the join command, this will be used to join the other nodes to this kubernetes cluster.
The token generated is valid only for 24hours. In case the 24 hours exceed we need to generate the new token using the command "sudo kubeadm token create" .The current token can be view from master using the below command.
The CA cert hash is used for the node to join in secure manner. This also can be view from the below command. Combaining this token and hash we can join the nodes.
Create the necessary directories
Now deploy the network for pod communications , i am using the calico networking
Now wait for all pods to change to "Running" status. At this point all the pods should be in running status.
Now deploy the kubernetes dashoard. Kubernetes dashboard is used to manage the kubernetes cluster using the web GUI interface.
Wait for kubernetes-dashboard-xxxx pods to goes "Running" status
Once the kubernetes-dashboard-xxxxxxx container goes to "Running" state we can start the kubectly proxy with the below command. If you want to start only in localhost then you can change the address option to localhost
Now open the below kubernetes dashboard URL in browser
http://localhost:8001/api/v1/namespaces/kubernetes-dashboard/services/https:kubernetes-dashboard:/proxy/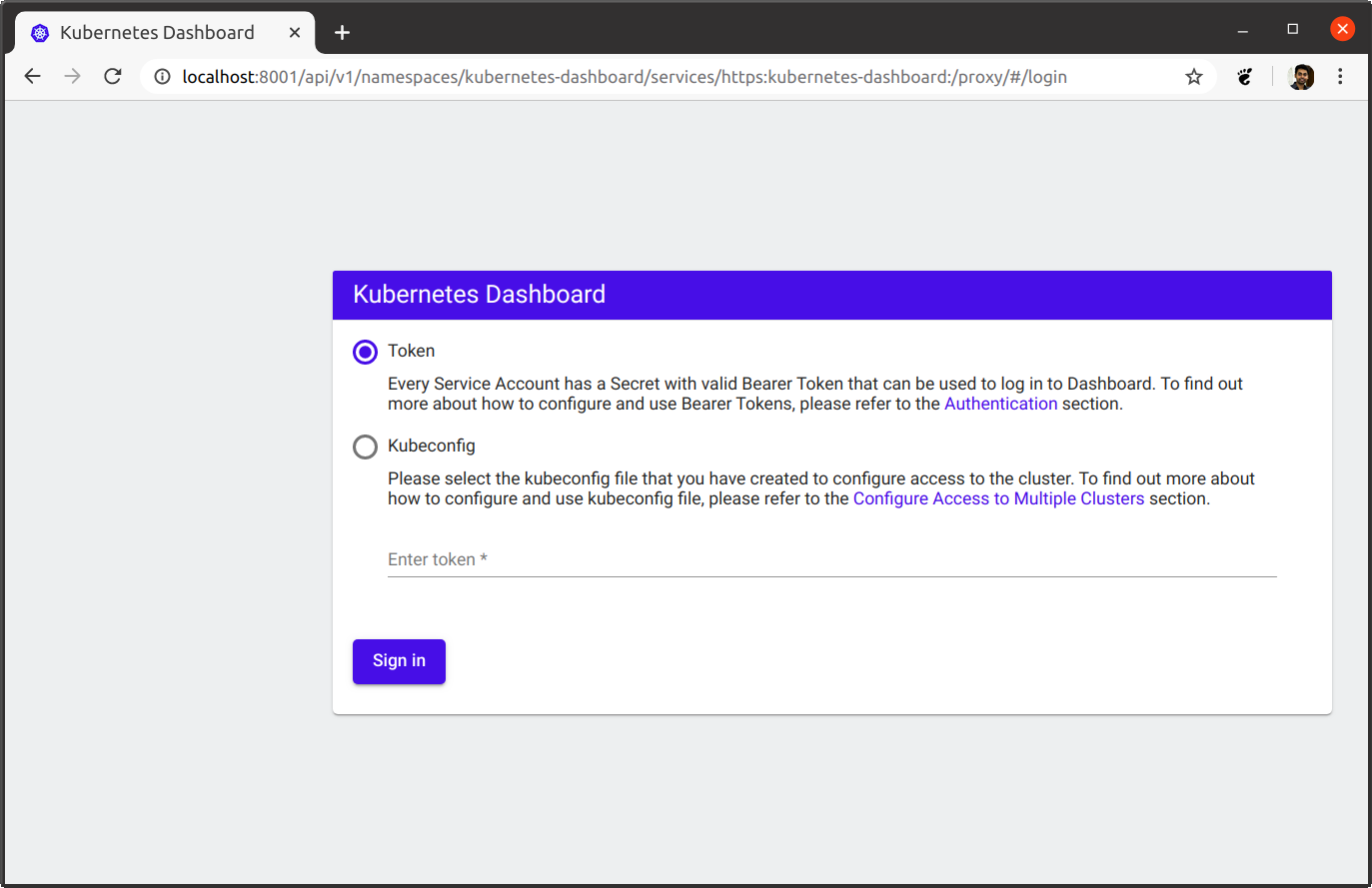 To properly login to the kubernetes dashboard we need to creat a service account and assign the proper role.
Now the password to login kubernetes dashboard can be viewed by running the below command. Copy the decoded password and login to dashboard.
Video hands-on demo
My next post on kubernetes Kubernetes scaling the cluster